Holiday Special Offer

Home page
-Big Rooms
-Air Conditioned
-Central Heating
-Bath-shower
-Balcony
-Wi-fi
-Laundry
-Clothes-line
-Space
-Garden
-Parking
Room
n°2
room with balcony; air condizioned
bathroom in room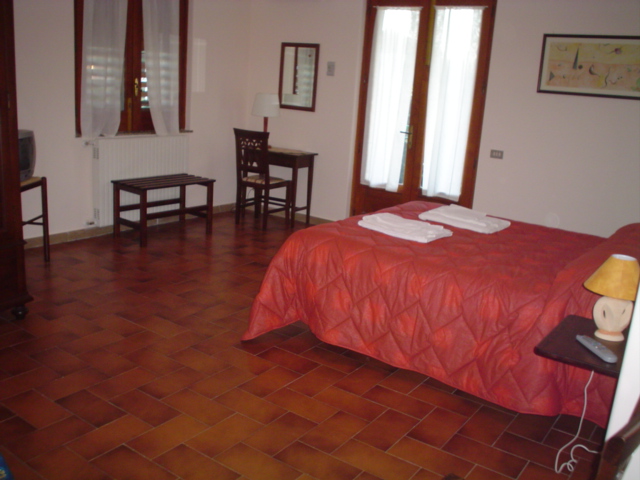 Room n°4
room with balcony;air condizioned; bathroom in room
This house, can accommodate up to 15 guests, and is situated in the charming village of Trecastagni, on the slopes of
Mt. Etna at a height of 600 meters a.s.l. (above sea level).
For our guests there are 5 triple rooms with a large balcony, TV, Air conditioning, and central heating, privated
bathroom with shower or bathtub.

Breakfast is served in a comfortable kitchen and includes tea, coffee, milk, yoghurt, cereals, ham, and some typical
Sicilian food like home made jam, cheese, bread. In summer breakfast is served under a beautiful patio next to the
garden and the vineyard, where you would join a special view of Mt. Etna.
Guests are allowed to stay under the patio, in the garden or visit the vineyard, with many trees, of olive-oil, lemon,
orange etc...The reception is in the living-room and is well equipped with books, brochures, leaflets and maps.
Pets are welcome.

Contact
The house is interestingly situated in the charming village of Trecastagni, which lays on the slopes of Mt. Etna at a height of 600 metres a.s.l. (above the sea level). It is divided into wide and comfortable apartments, endowed with private heating, and hosting up to 15 guests. There is also a big terrace facing a typically Sicilian garden and a vineyard.
It is situated in a strategic crossing point, because in a few minutes you can reach both the Etna mountain and the seaside , let alone the most famous tourist resorts in eastern Sicily. It is also possible to visit mount Etna and its surrounding park and to follow the different naturalistic, volcanic and religious routes, according to one's own tastes.